Early Lease Termination Letter by PlanYourMove
PlanYourMove has developed a free solution for automatically generating all documents during a move, including personalized termination letters for your lease.
Almost 500,000 tenants move to Switzerland each year, and few people wait exactly until the end of their lease before terminating it. They must therefore terminate the lease early.
Obtain more information on the termination letter?
Memento on the early termination of the lease by the tenant
As this clause is restrictive for the tenant, the Code of Obligations gives the tenant the right to vacate their accommodation before the expiry date and thus terminate their lease contract under other conditions. PlanYourMove explains all the conditions and generates your termination letter in just a few clicks.
Generate your termination letter for free in 1 click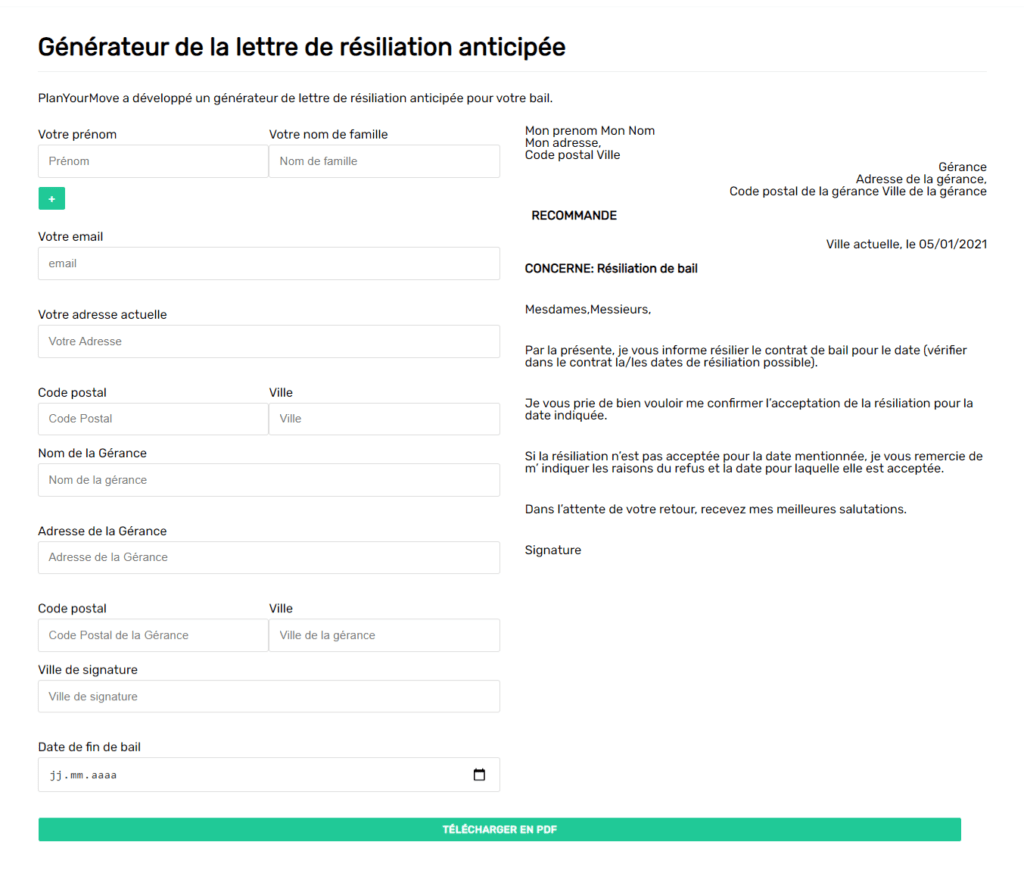 What should the letter of early termination of your lease contain?
A lot of legal information must appear there such as your exact contact details, that of the agency, the contract end date and other subtleties. PlanYourMovehas created a tool to generate your letter of early termination without mistake and provides you with a memento on the legal conditions of the early termination and the conditions of the replacement tenant.
PlanYourMove is your free personal assistant on a simple web application, which supports and guides you through the different stages of your move: administrative procedures, tips, gifts, discounts, checklists for each stage and your trusted partners.